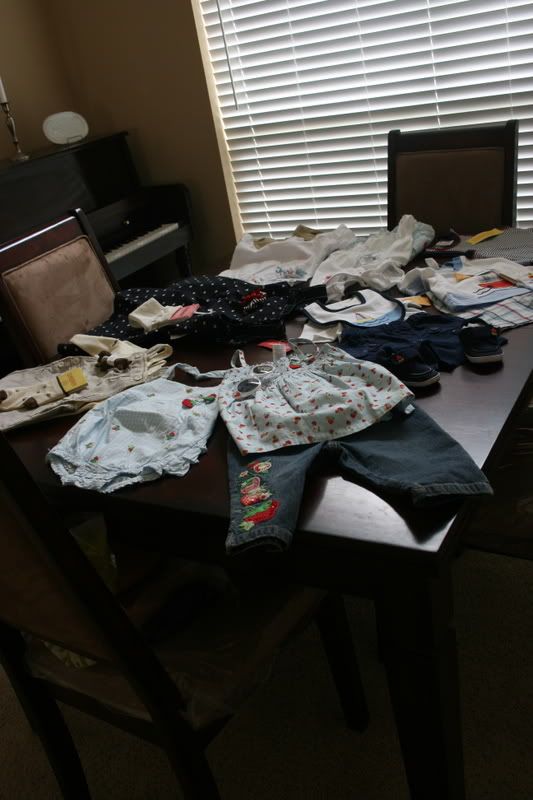 It feels like Christmas around here because today I redeemed my gymbucks at Gymboree--I had $125 to spend! For those of you who don't know, my name is Melissa, and I'm a Gymbo-holic. These are my treasures...
I love love love this for Ty for this winter. There's a little weenie dog in the pocket which is perfect for us since we have weenie dogs.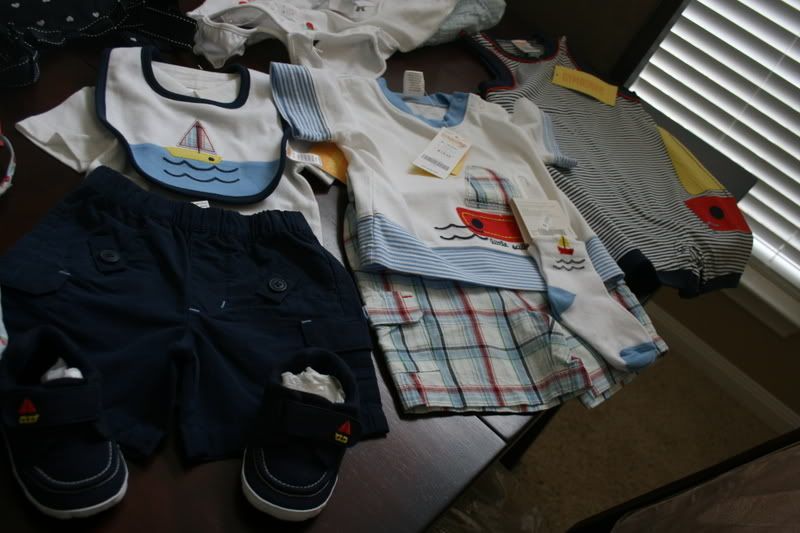 And these are his sailboat outfits, some for now, and some for next summer.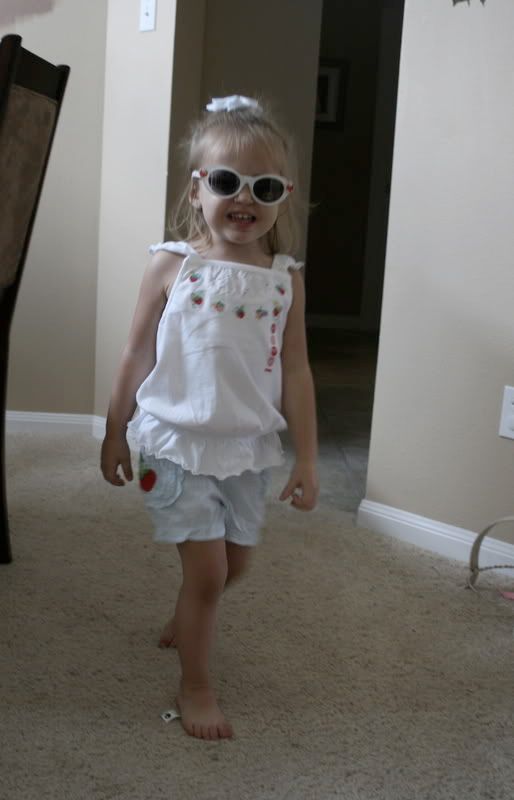 Of course, Miss Emily had to try hers on right away!
And Emily follows the trends because as you can see, she is displaying her price tag proudly!
This is a dress that she will wear to a wedding this weekend.
These were so cheap that I couldn't pass them up even though they weren't Emily's size. So they will go in my ebay store.
Why is it that after you have kids shopping for them is so much more fun than shopping for yourself?