I took some pictures yesterday as my baby boy turned 3 months old. Check them out...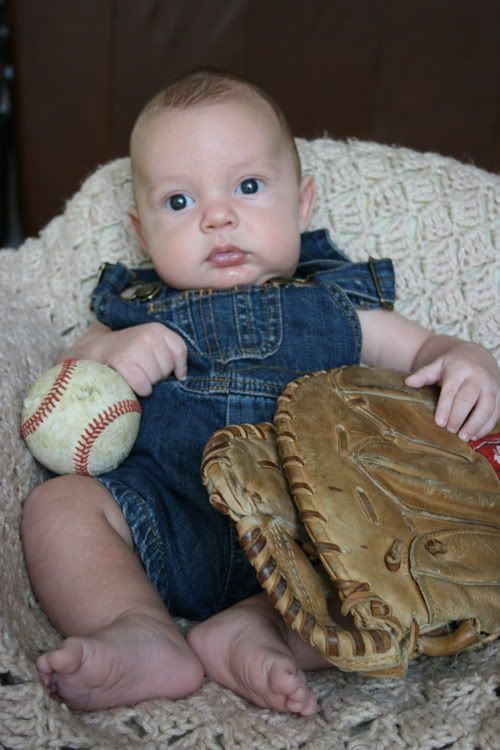 Here is our big boy at 3 months old--I can't believe how much he's changed already.
This is Ty at 2 weeks old. We are using a baseball glove and baseball to document his growth through the year.
Precious feet
If you look closely, you will see lots of drool!
I really liked this shot without the props as well. Look at his left hand. He's saying "I love you!"
Happy 3 Month Birthday Baby Ty!