I now know what it's like to be home alone for 6 days with 2 kids...HARD! On top of that, at the end of those 6 days, all 3 of my siblings and their spouses and my new nephew Carter along with my mom were coming to visit. So I had to keep the house clean too! Let me just say last week wore me out like I've never been worn out before. Then 2 days after getting back home, Dee left again. This time, I wasn't going to do it alone--I went to New Mexico to spend the week with my mom. That's where I am now. I just wanted to post a few pictures from the family, and I'll update this blog again after I get home.
Here's our little family at the wedding we attended.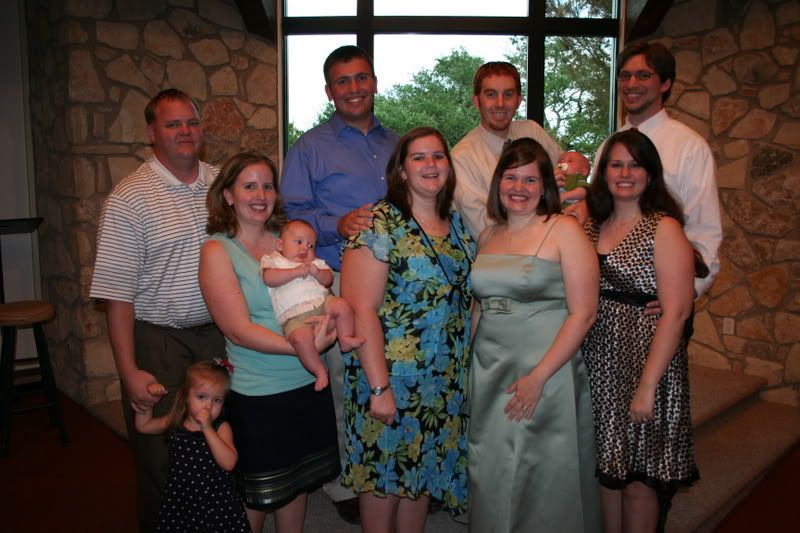 And here is the entire Tittle kid bunch at the wedding. It was not easy getting Emily to stand still and both babies to stop crying for this picture.
This is Ty and me at the park where my mom, dad, and I took the kids for a picnic Tuesday.