If you don't want to see a lot of pictures, then don't read this blog! These are from 2 weeks ago when my siblings all came to crash at my house. We had a wedding to attend in Austin, and since we're so close, Hotel Trcka was open for business. We had a great time. I got to see Carter for the 2nd time, and Ty got to meet his Aunt Wedgey & Uncle Collin and Uncle Brandon & Aunt Joy. My mom's birthday also occured during this weekend. Her birthday present was having all 4 kids and 3 grandkids together. We did buy her actual presents, but I think her favorite part was being with everyone. Unfortunately, my dad couldn't make it because he had to preach on Sunday morning.
And for those of you who ask, I weighed in at Weight Watchers last night, and I lost another 3 lbs. I am up to 9.8 lbs in my first month--I was .2 lbs away from getting another star, but that's okay--I should get one next week.
Ben and Carter catching some zzzzs.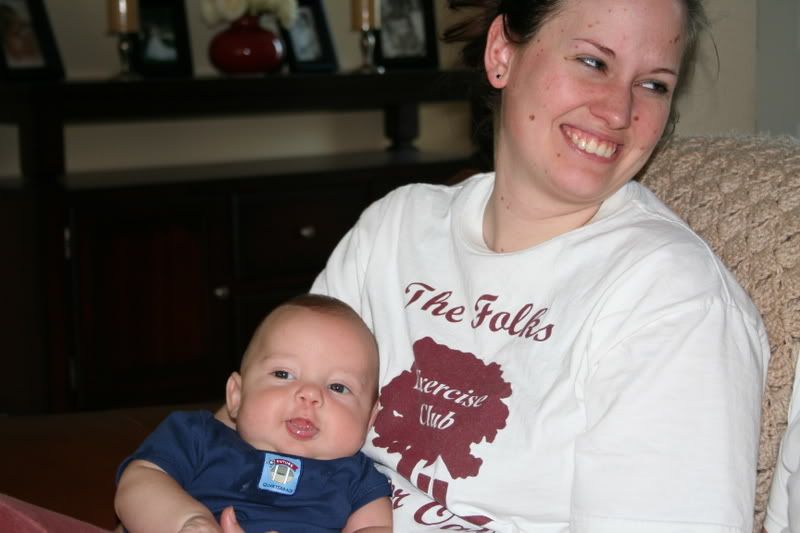 This is Aunt Wedgey meeting Ty for the first time.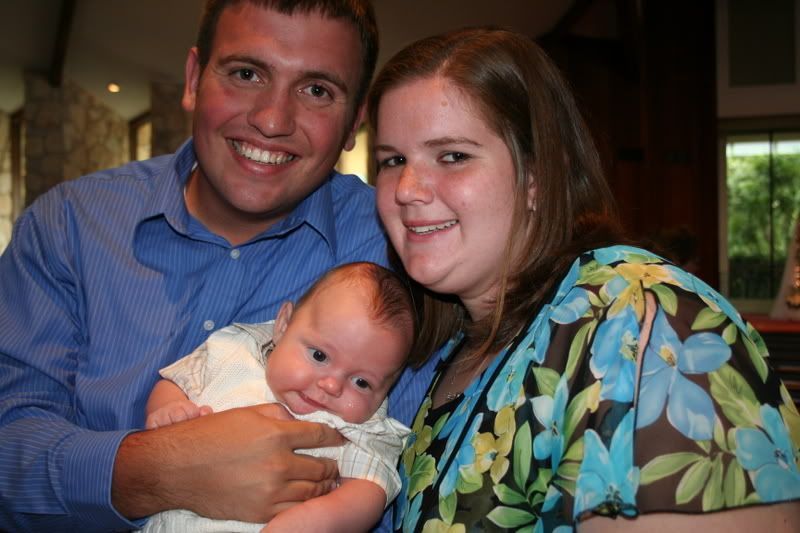 Uncle Brandon and Aunt Joy met Ty for the first time at the wedding.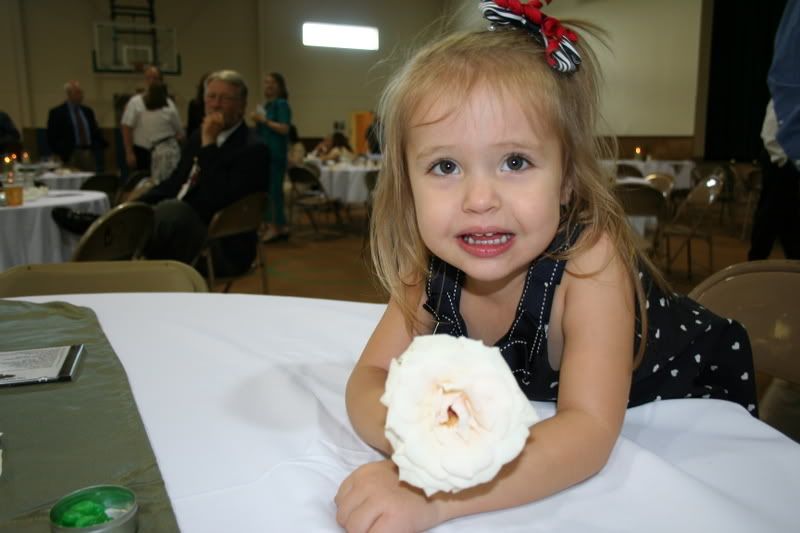 Since Emily didn't catch the bouquet, the bride's mom gave Emily a single rose to carry around the reception. This was Emily's first wedding since she was 3 months old, and she was well-behaved. She loved seeing "Princess" Amanda get married.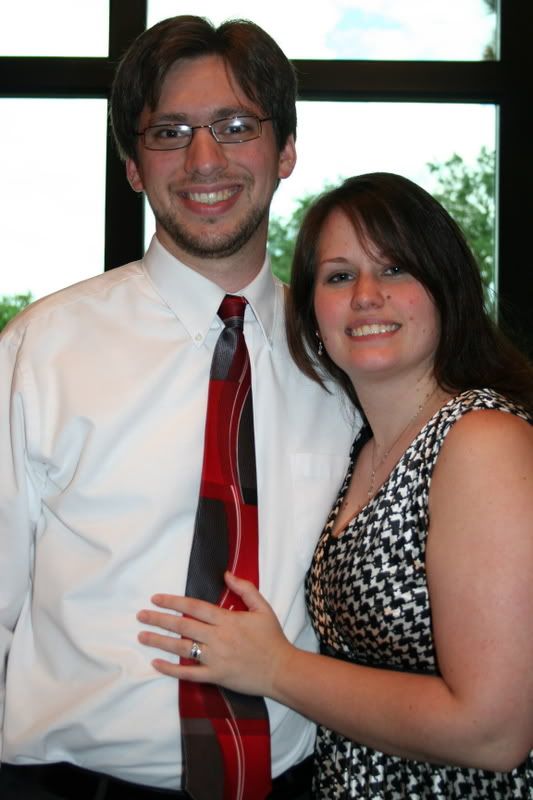 My mom wanted a shot of each family. You can see our family photo in my last blog and the entire bunch as well.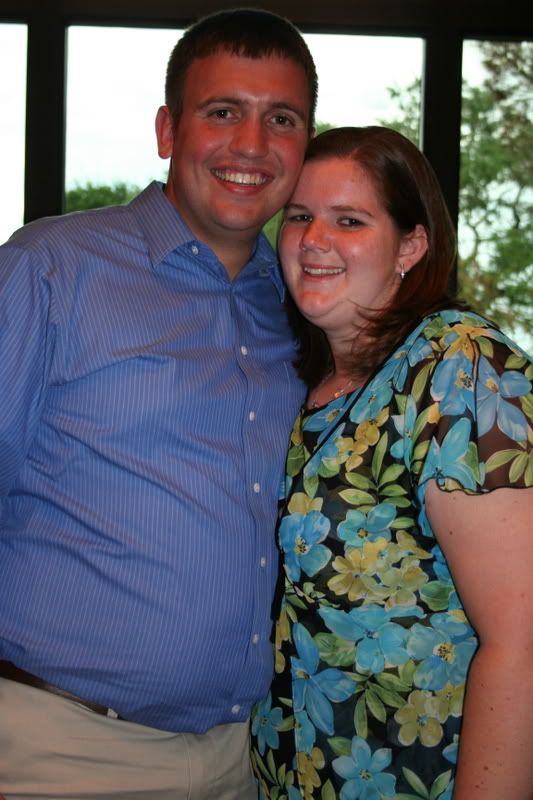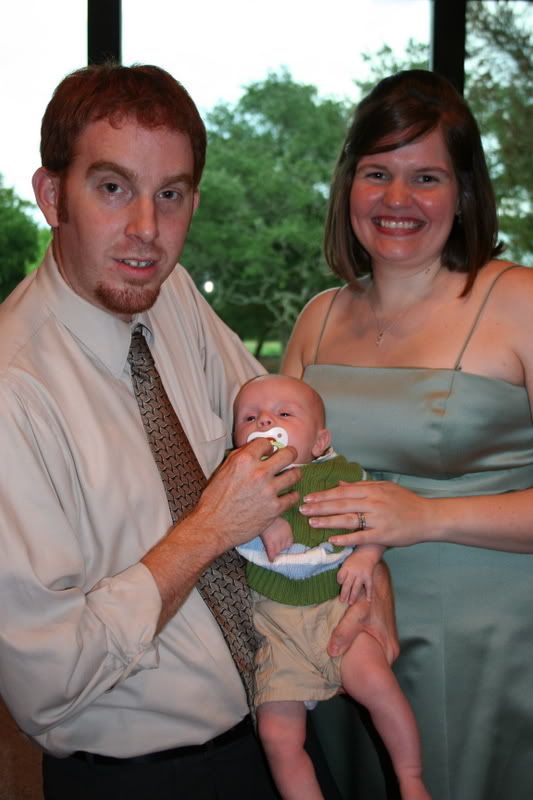 Amy was the matron of honor--isn't she lovely? I can't imagine having to be in a wedding 2 months after having a baby, but she looked beautiful.
The story here is that Emily decided to take Carter's pacifier and give it to Ty. Carter did not appreciate this at all!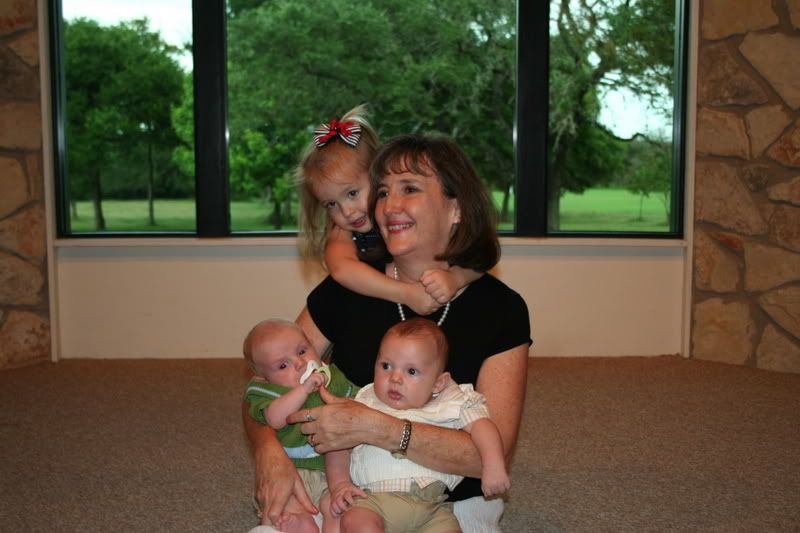 Grammy with all of her babies.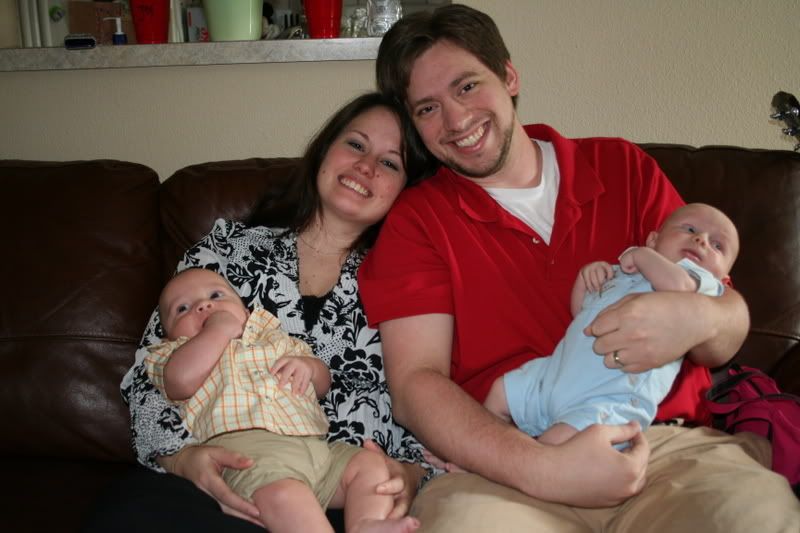 Don't Christy and Collin look cute with the babies? This was before church on Sunday.
And Brandon and Joy getting a little practice in the baby holding department as well.
>
Since our subdivision has a pool, we got to go for a quick swim before it started lightning.
Carter's first time in the pool--he only put his feet in because he wasn't a big fan of the water.
Happy Birthday Grammy!
Emily enjoyed eating the icing off of the ice cream cake while Uncle Brandon was trying to cut through the frozen layers.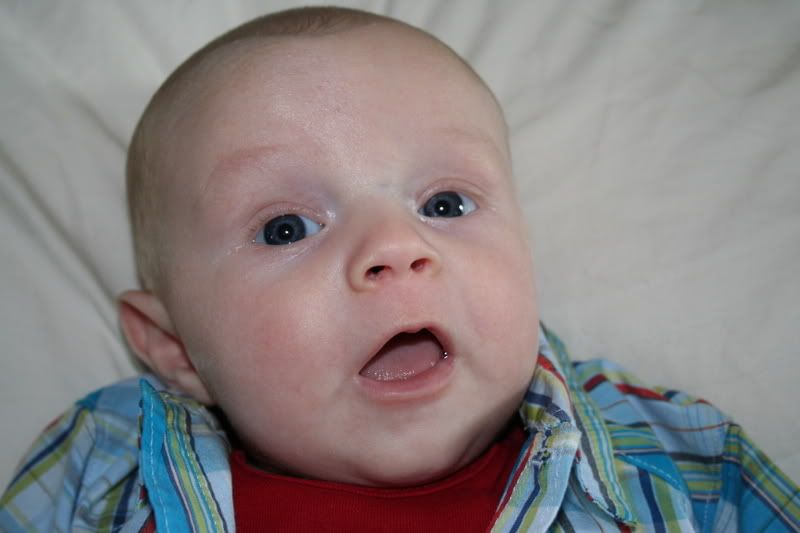 Isn't my nephew cute?
These 2 babies were supposed to be born 1 week apart, but they are actually 5-6 weeks apart. That's okay--they will still be buddies.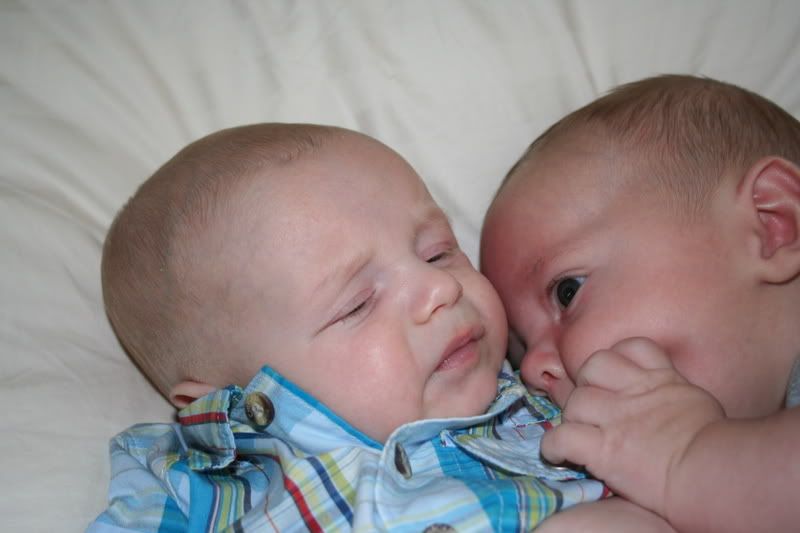 I wonder what secret Ty is telling Carter.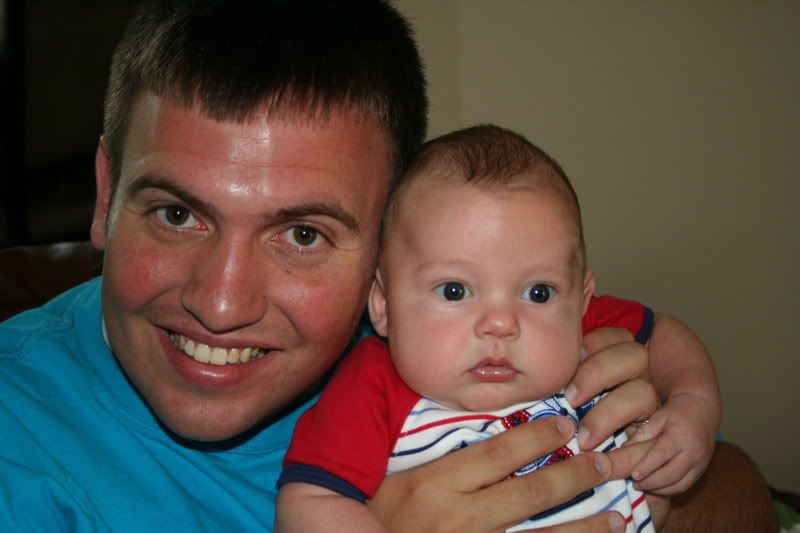 A lot of people think Ty and Brandon look alike. I can definitely see the resemblence, but to me, Ty looks like his Daddy.
Hope you enjoyed the pictures. Next time, I need to post our pictures from New Mexico. Thanks for looking!