Well, we got one more holiday chore done this weekend...Christmas pictures! These are the first prof pictures of Emily and Ty together since they wouldn't cooperate this summer when I tried. They barely cooperated today, but we did end up with some cute ones. Check them out!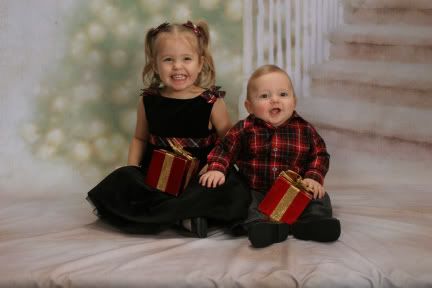 This is totally her--Miss Thang!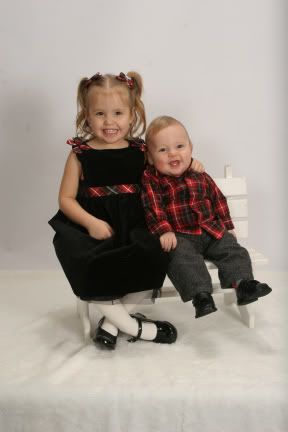 This one was our non-Christmas background portrait to hang in our house all year long ;-)
This is not a Christmas portrait, but Emily had the wash tub picture taken around this age, and I wanted Ty to do one too. Since we were there and I needed to change him anyway, I just took his clothes off, plopped him in the bucket, he cheesed big time, and we were done!
Have a great week!!!